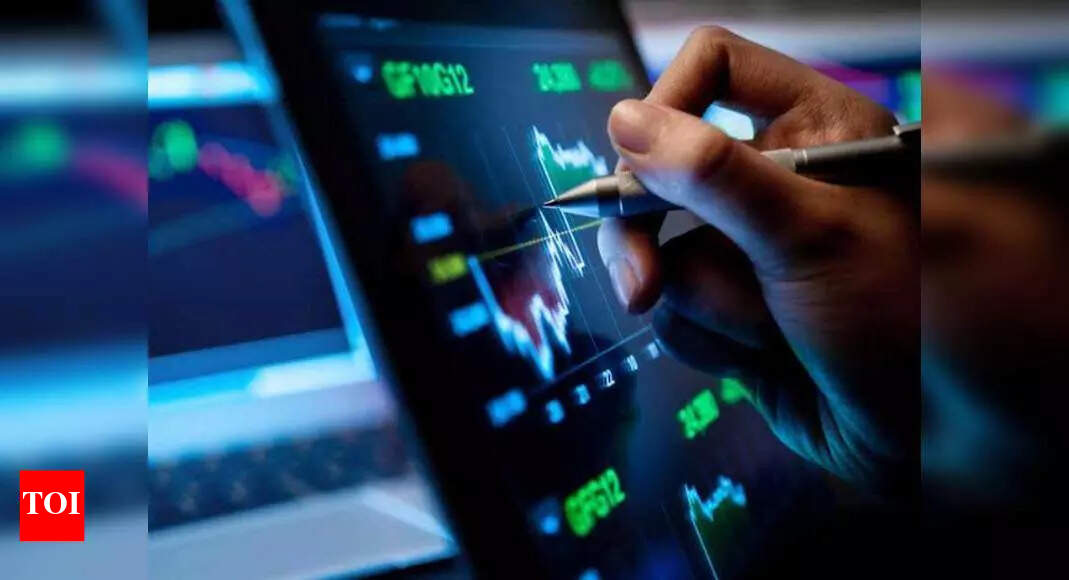 Domestic mutual funds are catching up with blue-chip global companies: what explains this sudden surge in investment?
NEW DELHI: Investments by foreign listed domestic mutual fund companies have grown by over 200% in the past year, from Rs 10,042 crore in December 2020 to Rs 33,078 crore in November 2021, according to data provided by Primedatabase.
The industry attributes the sudden surge to investor appetite for diversification at a time when global stocks jumped 17% in 2021, its third consecutive year of double-digit gains. The "whole rally" of 2021 saw cheap central bank liquidity, government stimulus measures and strong economic rebounds after the pandemic. The S&P 500 and the Nasdaq both gained around 27% in the year, as the collective fortunes of the world's richest 500 people jumped by more than $ 1 trillion thanks to soaring stock markets. and rising valuations.
What are international mutual funds?
International mutual funds are systems of mutual funds that invest in stocks or fixed income securities in international markets. Investing in these funds is the same as investing in any other equity mutual fund. The fund manager takes the money and invests it in the shares of listed companies outside of India.
Now, the fund manager invests your money in foreign stocks in two ways. They can either buy stocks directly and build your portfolio, or invest in an existing global fund that already has a pre-designed portfolio of stocks of foreign companies. Like all other mutual funds, they are regulated by the Securities Exchange Board of India (Sebi).
Why are they so popular?
Diversified risks and rewards
"These funds are primarily categorized into country, region and theme specific technology funds. The main advantages are that they could prove to be a great way to reduce portfolio risk, as the markets comprising the most Big tech giants around the world rarely go down together, companies like Facebook, Google, Apple and many others are usually part of these international funds, "said Gaurav Garg, head of research at CapitalVia Global Research.
Investors are now more aware of the various emerging and disruptive technologies around the world. By investing in global portfolios, they gain access to companies that are dealing with these disruptive areas.
"Buying international funds not only provides exposure to the best companies in the world, but it also diversifies your return and your risk. You can reap the benefits of the global momentum, rather than limiting yourself to Indian stocks, "says Rishad Manekia, MD and founder of Karios Capital. Investors have access to the world's leading technology, internet, pharmaceutical and manufacturing companies, among others. Currently, areas like electric vehicles, FinTech, cloud, AI, IoT, etc. are making waves globally.
US equities performed well
"The performance of international stocks has been good over the past 3 years, as well as the Indian stock market. At the same time, the diversification of return potential between different countries and companies is the main reason for the increase in investment in international equities. There is an opportunity to invest in global leaders because you cannot always invest in pioneers of innovation, technology, automotive, etc. in the Indian market. There is also a weak or limited correlation between our stock market and some of the major world markets. It helps diversify the risk as well, "said Harshad Chetanwala, co-founder of MyWealthGrowth.
Sandeep Bagla CEO TRUST Mutual Fund, agrees. "Just yesterday, Apple broke the $ 3 trillion mark, the first for all stocks. Indians use the services of companies like Apple, Facebook, Google, Amazon, Twitter, Netflix, Uber on a daily basis and can identify with their growth prospects. Fund companies have invested in foreign stocks either through the domestic fund or through floating feeder funds that invest in a global fund that invests in foreign companies. However, Bagla warns that with the expected drop in liquidity, the valuation of these companies could also decline.
And which are the most popular?
According to Garg, some of the most popular funds investing overseas are Nippon India US Equity Opportunities Fund Direct-Growth, ICICI Prudential US Bluechip Equity Direct Plan-Growth, PGIM India Global Equity Opportunities Fund РGrowth, Motilal Oswal Nasdaq 100 ETF and SBI International Acc̬s РAmerican Equities FoF Regular РGrowth.
Who are the darlings of investors around the world?
Primemfdatabase shows that at Rs 4,673 crore, Google's parent Alphabet tops the mutual fund list, followed by Microsoft at Rs 3,111 crore. Amazon was in third place at Rs 2,343 crore, followed by Netflix at Rs 2,123 crore.
Are there any risks?
"Investors with a longer time horizon and want their portfolio to hedge and create an attractive alpha for the portfolio. Besides market risk, these funds may carry currency risk, as fluctuations in the national currency may affect performance. overall funds, "Garg said.
"From a risk perspective, we have little information and knowledge about these companies. Therefore, it is important to study these companies more before investing. Even in the mutual fund route, most International funds are funds of funds (FoF) that rely on the international fund manager to invest the money.Along with this, there is also an exchange rate risk if the rupee appreciates in the long term. However, it can be an advantage if the rupee depreciates, "Chetanwala said.
How much should you allocate?
Once you have built a portfolio with Indian stocks, you can allocate a cerftain share ranging from 5 to 15% depending on whether you are a conservative or aggressive investor in international stocks to provide the much needed diversification to your portfolio.
Are there any limits?
In June 2021, capital markets regulator Sebi increased the overseas investment limit for a mutual fund company to $ 1 billion from the existing $ 600 million. However, the overall limit for the mutual fund industry is capped at $ 7 billion. Mutual funds that launch new programs that intend to invest in foreign securities or ETFs are required to ensure that program documents disclose the amount they plan to invest in such instruments. . As of November 2020, Sebi had doubled the foreign investment limit per mutual fund company to $ 600 million, from $ 300 million. The watchdog had also increased the foreign investment limit of domestic mutual funds in overseas ETFs to $ 200 million from $ 50 million.