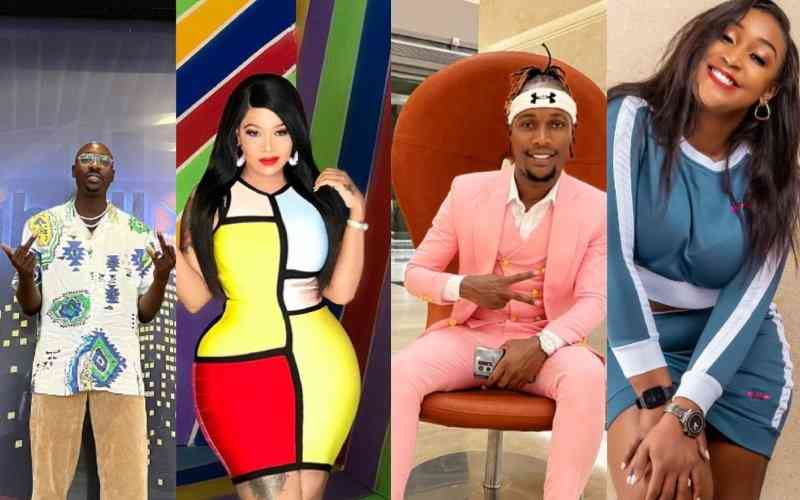 Making Extra Coin: Celebrities Who Got Into Business
Earlier this week, Bien Aime Baraza of Sauti Sol went into business by opening his entertainment club.
Bien launched the new bar and grill, named The Manhattan, showing up at the event with a few friends. It was an intimate affair, with drinks, food and music setting the mood.
He opened up about his new venture in an interview with YouTuber Eve Mungai, revealing that he has other businesses and is determined to become an established entrepreneur.
"I admire Jay Z's business acumen and success, and I want to aim for something like that. Opening a club was always something I had in mind and hoped to do," he said. he declares.
The singer said the club's name was inspired by a night out with friends in New York, Manhattan.
"I invested in this place with two of my friends who I went to college with. There was a time when we had a Sauti Sol concert in New York, and after the show we went to Manhattan and had an amazing night. Tukasema tukifungua club, tutaiita Manhattan (We said when we opened a club we would call it Manhattan)," Bien said.
He said spending a lot of time at clubs was another factor that encouraged him to take the plunge and dive into club business. It helps that one of his business partners already owns a club and knows the ins and outs of the pitch.
"I often get paid to make club appearances. So I thought, why not replicate that same success in my own space? It was such a great experience. My fans came and supported me. It's only been open for a month but it was great.
The singer said he took a month before officially launching The Manhattan to make sure everything was perfect.
"Even in this short time, I feel like it makes so much business sense. People have been so supportive. Service delivery, food quality and understanding of inventory. But now that I got the background, we're moving forward," he said.
He added: "I have other businesses, this is one of them. I come from poverty and I never want to go bankrupt, that's why I work so hard. Forever we multiply.
Although this time around he went with friends, the singer has also ventured into business with his band in the past.
The Afro-pop group delved into the headphones and earphones business in 2021, collaborating with local headphone brand Pace Africa for the project.
"We have been together for 18 years. All the while, our collaboration with pace is one of the most symbiotic synergies we've created. We take this decision seriously. It's a beautiful, shiny, world-class product," Bien said at the February 2021 launch.
Another personality, the creator and dancer of Tik Tok, David Moya, has also recently taken steps forward.
Moya launched a beauty spa called Moya City Spa at the end of July. It was a crowded event as his friends and fans showed up in large numbers to support him.
In an interview with Eve Mungai, the dancer revealed that his fans had greatly inspired the solo project.
"I have a lot of female fans; that's one of the things that inspired me. It was a great way for me to connect with my followers and my friends. I've come to appreciate the time the women take to make themselves beautiful and I wanted to support that," he said.
Speaking of finding the right team for the spa, the TikToker noted that it connected with potential employees through social media and conducted a pre-launch interview process.
He added that he had spent "several million" to open the lavish venue.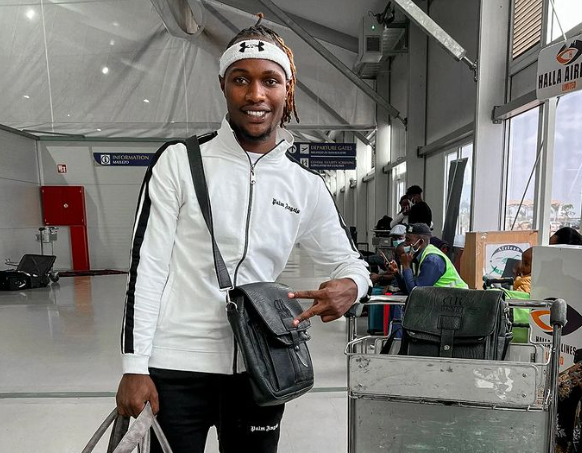 "I am grateful to my friends who have urged me to make smart financial choices because they have inspired me to do so as well."
And Moya isn't the first to see an investment opportunity in the beauty industry. Several notable figures have launched salons, hair salons and spas.
Influencer Vera Sidika and media personalities Lillian Muli and Betty Kyalo have their eye on the beauty market, having invested in salons and beauty spas.
Sidika owns a beauty salon, which she opened in June 2018. She moved the salon from Nairobi to Mombasa in September 2020.
Betty opened up about her journey into owning and running a beauty establishment. She opened her salon, Flair By Betty in 2018 and uses her impressive social media skills to advertise and market the brand.
"I want children to feel comfortable when they come here. I want them to enjoy the experience," Betty said during the tour, enthusiastically describing how the youngsters will also participate in fun activities like palm painting.
She spoke with media personality Jalang'o before the tour and explained why she had to move the spa to a bigger space.
"Growth is inevitable. We had to grow from the old place, which was beautiful, but it was about time," she said.
"I felt I had to give my customers more space, more options and variety."
And speaking of Jalang'o, he too has explored his entrepreneurial side, owning a restaurant that serves traditional dishes and African cuisine, Wapek Delicacies.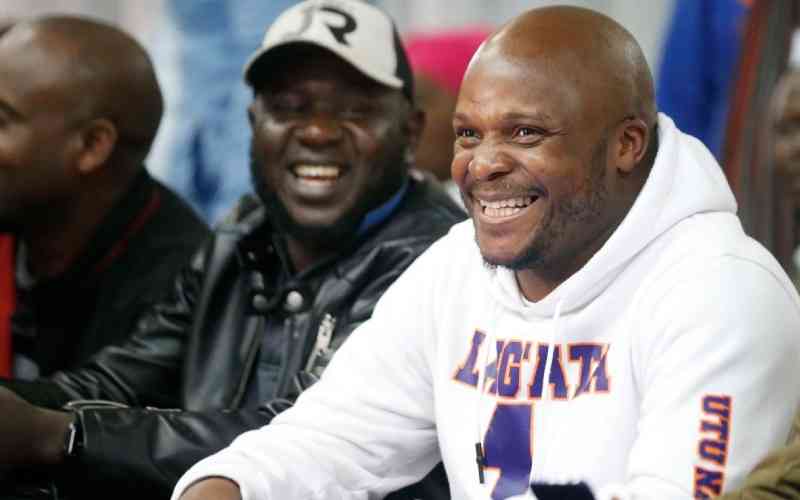 He opened the Nairobi-based facility earlier this year.
"I hope you already know the new restaurant in town, and it's called Wapek. Wapek means 'we are heavy'," Jalang'o said in a YouTube clip on his channel, adding that the restaurant has two locations.