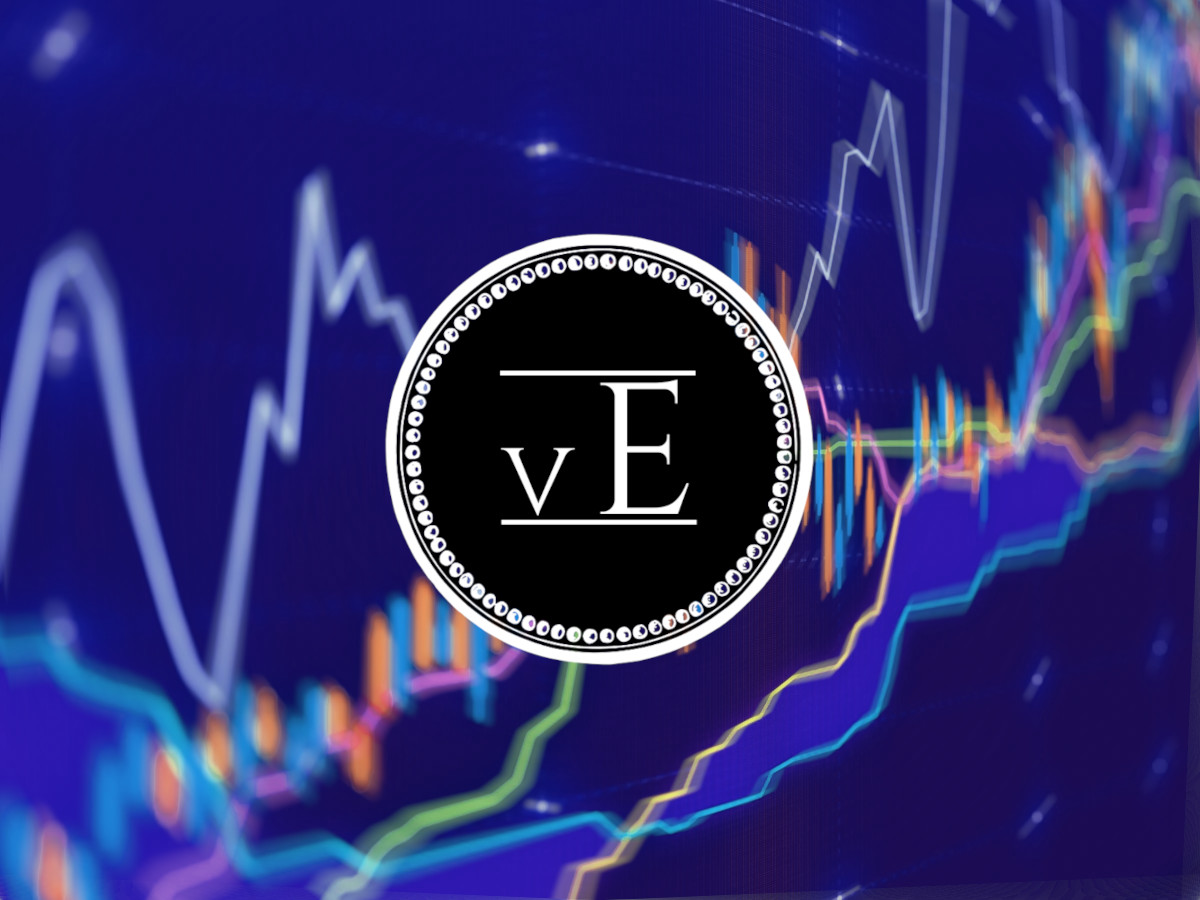 Metaverse Coin vEmpire DDAO (VEMP) Price Up 45% Today
The price of vEmpire DDAO (VEMP) is up over 45% today and over 200% in the past seven days as the Metaverse cryptocurrency continues its bull run. Let's take a look at vEmpire DDAO and its VEMP token and see why the price is rising this weekend.
What is vEmpire DDAO (VEMP)?
Launched in September 2021, vEmpire DDAO (VEMP) is one of the highest rated Metavsers gaming guilds and governed by a Decentralized Autonomous Organization (DAO).
The main mission of vEmpire is to invest in undervalued and undervalued Metaverse coins as a group like other Metaverse gaming guilds in the market such as Yield Guild Games and GameFi. Additionally, vEmpire DDAO offers staking incentives for multiple Metaverse coins, allowing holders to earn significant rewards by staking tokens on the vEmpire platform.
vEmpire is the world's largest decentralized Metaverse investment group and is dubbed "The Gateway to the Metaverse".
As for some notable investments made by vEmpire, these include Axie Infinity, The Sandbox, ApeCoin, Decentraland, and Starlink, to name a few.
As mentioned earlier, vEmpire provides additional incentives for token holders by allowing users to stake Metaverse cryptocurrencies on the platform; this provides additional rewards to token holders.
Additionally, vEmpire also offers a unique collectible card game incorporating the popular P2E model. The game is called vEmpire: The Beginning and users can explore its OpenSea collection of NFTs currently available in the market.
At the time of writing, vEmpire's NFT collection consists of 582 items with 143 owners. The total traded volume is 167 ETH ($583,000), with a floor price of 0.2 ETH ($698).
VEMP is the main utility asset of vEmpire DDAO, with ERC-20 and BEP-20 versions compatible with Ethereum and BNB blockchains. VEMP allows users to vote on DAO proposals, receive rewards for staking Metaverse tokens, and more.
Why is the price of VEMP increasing?
The main reason for the recent price hike of VEMP could be attributed to the recent announcement that vEmpire will create a brand new staking pool for the recently launched Metaverse ApeCoin token.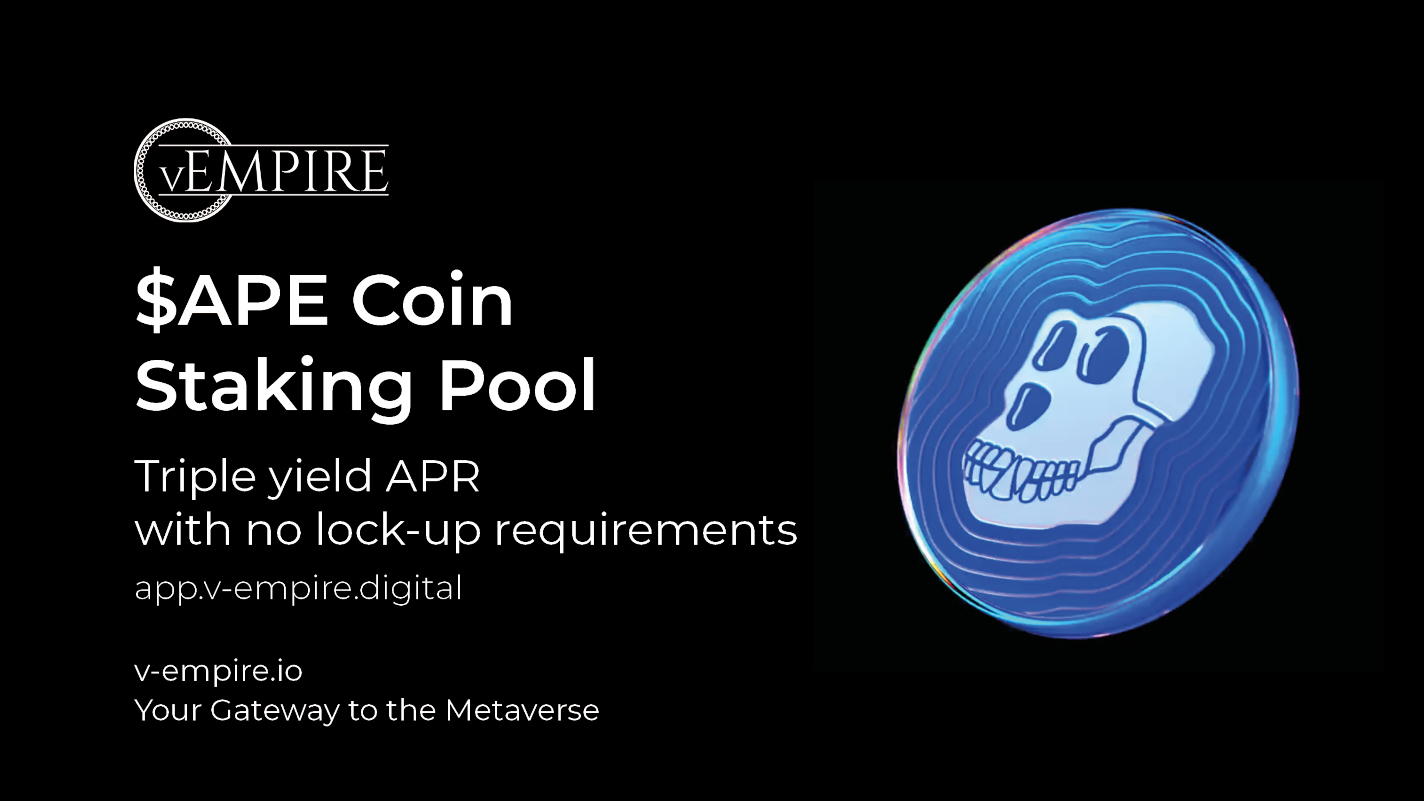 ApeCoin is a relatively new ERC-20 governance and utility asset used for the Ape ecosystem. It has seen significant growth over the past month and has attracted a lot of investor attention.
After launch, ApeCoin managed to retain a multi-billion dollar valuation. Currently, APE is the fifth highest-valued Metaverse token in the market, valued at over $3.5 billion with a 24-hour trading volume of $526 million. Although the current use of ApeCoin is for governance only, the team will add an additional utility later this year.
vEmpire is looking to add a staking pool for ApeCoin holders which will significantly increase their APR, this means APE token holders can receive additional rewards for staking their tokens with vEmpire's staking pool.
vEmpire will use APE tokens from investors by buying Ape-based assets and playing games within the Ape ecosystem, increasing rewards for DDAO. The rewards will be redistributed to bettors, earning them additional rewards.
We whitelisted everything @ApeHarbour Yacht owners for our Plebeian Council WL round! 🤩

Plebs currently earn 2222% APR and they entitle you to a 25% share of the game fee from our #P2E game 😱

WL members get a 25% discount! 🤑

👉 https://t.co/PQ9pXWN4uI pic.twitter.com/3YtIMcsWXd

— vEmpire DDAO (Pleb NFT Round 2 Mint on April 7!) (@vEmpireDDAO) April 1, 2022
Another incentive for users to stake their APE tokens with vEmpire is whitelisting qualification at exclusive NFT drops. The latest vEmpire NFT drop is called "Plebian Council" and will be available to APE coin stakers.
VEMP has been trending on various crypto platforms such as CoinGecko and CoinMarketCap, which has only brought additional attention to the project. VEMP has huge long-term potential as a gaming guild and a Metaverse investment group, and the token is a must-have in April 2022 and beyond.
You can buy VEMP on Uniswap (V2), Gate.io, Bittrex, MEXC, PancakeSwap (V2), BitMArt, ShibaSwap, DODO (BSC), BKEX, DigiFinex, BingX, CoinW, etc.
Disclosure: This is not trading or investment advice. Always do your research before buying Metaverse coins.
---
Read also :
Top 3 Next Metaverse Cryptocurrencies To Explode In 2022
Follow us on twitter @thevrsoldier to stay up to date with the latest Metaverse news!