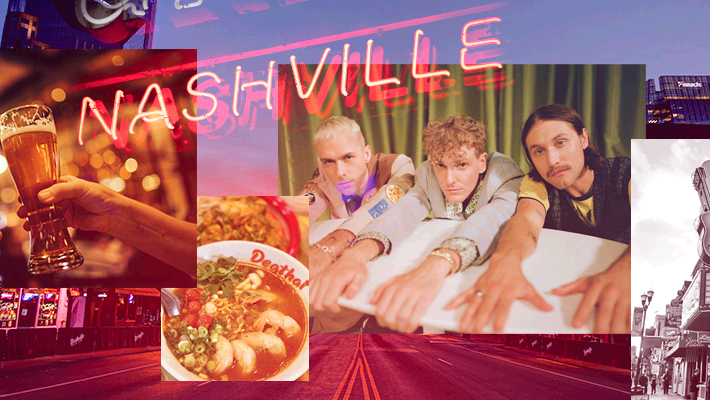 Nashville-Based Band COIN Share Guide to Music City
If there's a city that does live music, it's Nashville, Tennessee. While most people think of good old country songs, line dancing, and barbecuing first, the southern city is also home to diverse musical genres, eclectic cuisine, and iconic nightlife scenes.
Among the many bands that call Music City home, the alternative rock-pop trio COIN is strong for their city. Band members Chase Lawrence, Ryan Winnen and Joe Memmel – who will release their new single 'Brad Pitt' this Friday, the last release before their album strange valley drops on March 25 — were drawn to Nashville not only for its music scene, but also for its welcoming citizens, proximity to nature, and acclaimed restaurants. Naturally, we had to ask them to create a guide to their adopted country for us.
If you're looking for great music, a lively atmosphere and a mouth-watering selection of food, it might be time to book a flight to Nashville. This is where COIN recommends you to stay, eat, party and explore the city of music.
READ ALSO :
WHY NASHVILLE?
Each of us moved to Nashville separately, for different reasons under the umbrella of wanting to pursue music – playing a single show, writing an EP of songs, starting a band. We feel lucky to have met when we did, total kismet.
We continued to settle in Nashville for the friendly people, the easy access to nature, the very confusing food scene, and the diversity of music. Nashville turned out to be an ideal hybrid.
What is one thing every first-time visitor should see or do in Nashville?
See a show at the Ryman.
There is an inexplicable energy in this building. We were lucky enough to play there last year, and it felt like a spiritual entity from musical history gave us a pat on the back.
Where to find the best barbecue meal in the South?
Hot take… and please forgive our pivot here… Whenever we're done in the studio for the day, in long rehearsals or getting on the bus for the night, we order Thai curry from Deg Thai. The first time we had it, it reminded us of a Thai restaurant in Seattle that we often crave. The rest was history.
If BBQ is needed, we went to Central BBQ for wings or Shotgun Willie's (Texas BBQ, East Nashville). Popular places are good, but not the best bites we've had. Memphis, however…
The three best bars for an evening of good drinks and live music?
Robert's, to check out the Broadway country music box.
Skull's Rainbow Room, for a higher experience — live jazz, cocktails, and more.
Dino's, for an unpretentious diner-style bar with burgers and hot chicken.
The best way to spend an adventurous day outdoors?
Percy Warner or Beaman Park to choose your own length and difficulty of hikes/walks, while being about 20 minutes from downtown.
Shelby Park is large and paved, ideal for biking and running.
We have friends and family who have small sport boats so we will occasionally go to Percy Priest Lake in the summer. If rentals are available it would be mild on weekdays. Weekends are a little crazy.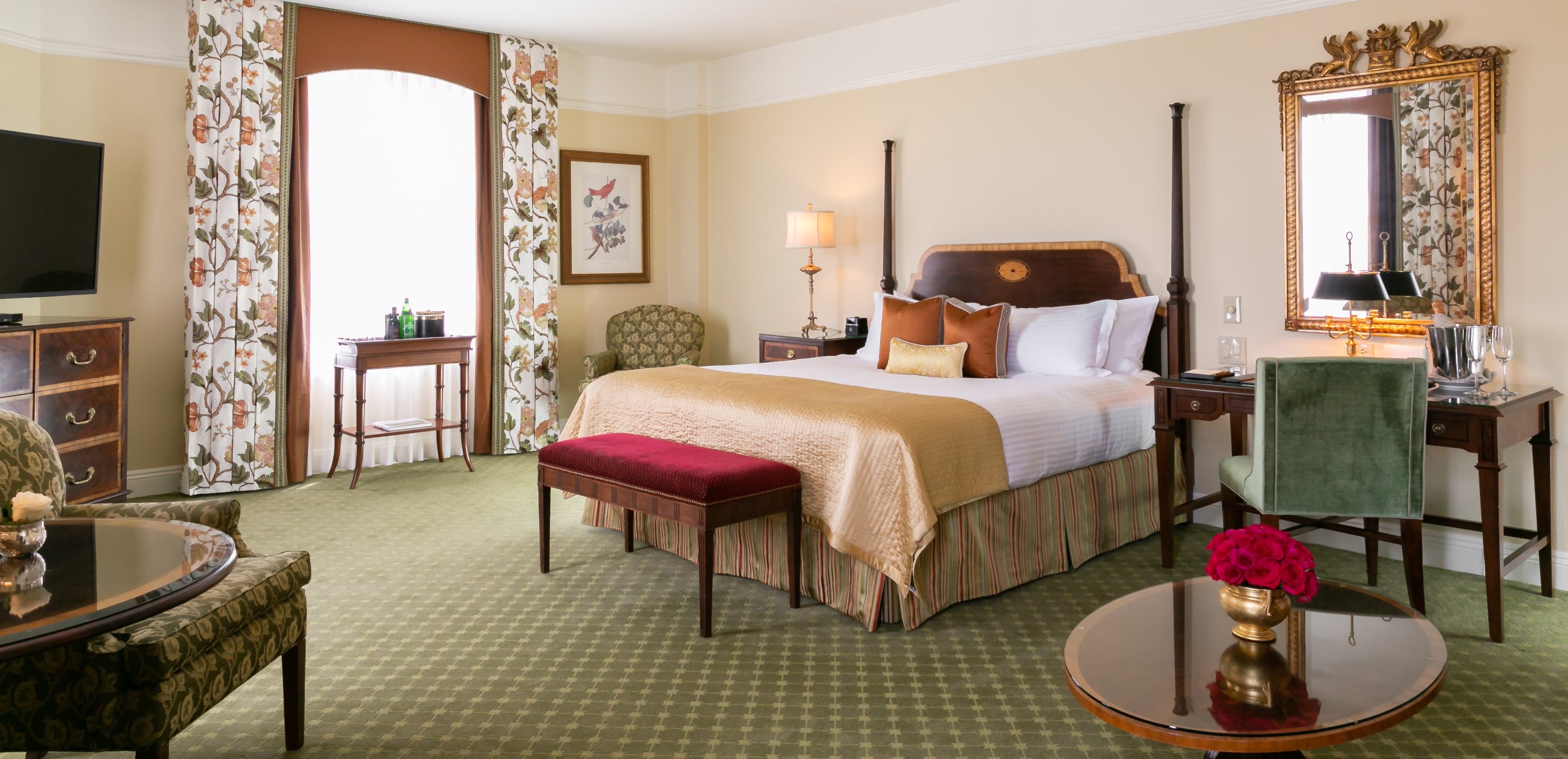 The coolest hotel or place to stay?
There is no shortage of hotels given the growth of the city. 21C, Noelle, Bobby Hotel, Virgin, Thompson, Urban Cowboy, The Hermitage Hotel is gorgeous, there's a Soho House now… However, while there are plenty of ~cool~ options, some of these places can easily become sweltering on weekends with tourism. Nashville is a place where the charm of the city can be distorted by poor housing, so we usually tell our friends to get an Airbnb in a neighborhood setting.
Best time of year to visit?
Fall in Nashville is so idyllic – a resounding "October" on our part.