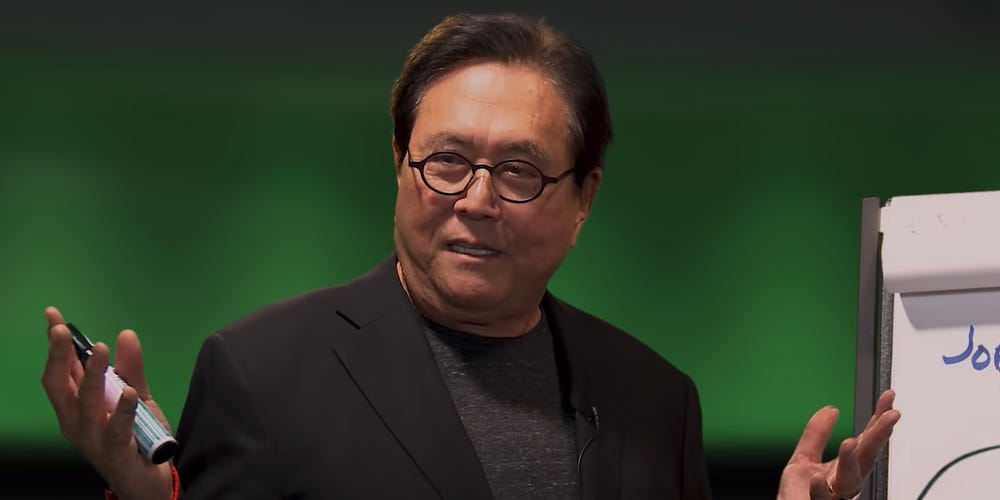 R. Kiyosaki Predicts USD Fall as Investors Ditch Fiat for Bitcoin
The dollar reacted favorably to the Federal Reserve's decision to raise interest rates to historic lows, gaining ground at the expense of other global fiat currencies. Among the worst performing currencies against the dollar is the British pound.
Robert Kiyosaki, author of the personal finance book "Rich Dad, Poor Dad," believes the dollar's strength will be temporary despite its recent success.
In a tweet posted on Oct. 1, Kiyosaki said the dollar could fall in early 2023 and offered silver as a potential hedge against a possible dollar collapse.
BUY OPPORTUNITY: If the FED continues to raise interest rates, the US Dollar will become stronger, leading to lower prices for Gold, Silver and Bitcoin. Buy more. When the Fed pivots and lowers interest rates like England just did, you will smile while others will cry. Take care of yourself

— therealkiyosaki (@theRealKiyosaki) October 2, 2022
In a recent tweet, Kiyosaki indicated that the United States and the United Kingdom have a historical connection that could affect financial markets.
"AMERICA'S BIRTHPLACE is NEW ENGLAND. Old ENGLAND died this week. The old English pound died this week, as did the old English pensions. Is America's NEW ENGLAND next? Remember that accidents make the rich richer. Don't be a victim like the old English of old England. Think and act with NEW vigor," he said.
Potential market collapse
Kiyosaki's current stance on the dollar comes after he warned that global markets are likely to experience a catastrophic crash and investors should invest in cryptocurrencies ahead of the dollar's replacement.
Simultaneously, Kiyosaki previously predicted the demise of the dollar, calling it fake money, and advised investors to buy silver, which he predicted would rise to nearly $500.
In general, other fiat currencies are down as their various central banks strive to follow Fed practices. Notably, there are indications that the Fed will continue its rate hikes, as a rate cut would be disastrous for soaring inflation.
Curiously, the strong dollar has directly driven losses in other global fiat currencies, with most investors choosing to hedge using Bitcoin (BTC). In this case, Finbold claimed that citizens of the United Kingdom and the European Union were selling pounds and euros at record rates to buy Bitcoin.
Bitcoin and USD are the best performing assets.
Bitcoin trading activity hit a three-month high despite the asset's price stabilizing below $19,000 in a year marked by significant declines.
As investors look to Bitcoin as a hedge, fiat currency is being phased out, while others want to profit from arbitrage. The event demonstrates Bitcoin's potential and ability to realize its fundamental idea of ​​functioning as an inflation hedge.
Bitcoin price retreated in tandem with the stock market, but macroeconomic factors overcame this trend. Notably, despite the slowdown in Bitcoin and the cryptocurrency industry, Finbold announced on September 26 that digital currencies and the dollar are competing to become the best performing assets in the second half of 2022.